2023 Spouse Program
Each year we craft a rich program for your spouse or significant other that showcases the very best of what the beautiful location and resort have to offer. In addition to fabulous recreation, spouses are invited to receptions and dinners, as well as activities designed just for them. Space is limited, so register yourself and your spouse, or contact Jess Furino at (203) 644-1744 to secure your place.
The 2024 program will be announced in the Fall.
7:45 AM - 1:30 PM
Excursions
► Off-Shore Fishing
► Sunday at the Pool
► NGALA Wildlife Preserve
5:00 - 5:30 PM
Spouse Reception
5:30 - 7:00 PM
Kickoff Social
9:15 AM - 2:30 PM
Edison & Ford Winter Estates Tour & Lunch
Enter the world of inventor and genius Thomas Edison as you explore his 14-acre riverfront winter estate, including a museum (which displays his unique prototype of the Ford Model T) and his botanical gardens. You'll also have the opportunity to view the lush gardens and quaint winter home of Thomas Edison's friend and neighbor, Henry Ford.

6:00 - 8:30 PM ▢ Reception & Dinner
Not-Your-Grandma's Garden Party
Forget about tea and crumpets - this evening in the garden features living tables and an electric violinist DJ who could blow the roof off the joint (if we weren't already outside).
9:00 - 10:00 AM
Book Club
Set in the early 1960s, "Lessons in Chemistry" by Bonnie Garmus is the vibrant story of a chemist-turned-reluctant star of an afternoon cooking show who unintentionally inspires her audience to start changing the status quo.
► Perfect for avid and casual readers alike.
► Soon-to-be an Apple TV+ series.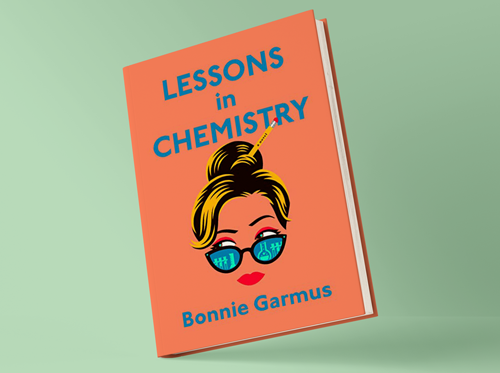 10:00 AM - 12:30 PM
Private Cabanas
Unwind in a private poolside cabana while soaking up the sun and scenic views.
2:30 - 5:30 PM
Excursions
► Private Cabanas
► Olde Naples Bicycle Tour
► Pick-Up Pickleball
► Paella & Sangria Cooking Class
6:30 - 9:00 PM ▢ Reception & Dinner
Casino Night
Feeling lucky? We bet you'll win a prize or two during this laidback evening of card games and conversations. Recommended attire: your most convincing poker face.
7:30 - 9:00 AM
Farewell Breakfast