7:45 AM - 1:00 PM
Off-Shore Fishing
The subtropical beauty and bounty of the Gulf of Mexico provides for an exceptional morning of fishing, and licensed captains aboard each charter boat will share their expertise on the prime fishing reefs.
► Designed for all skill levels
► Water-resistant attire recommended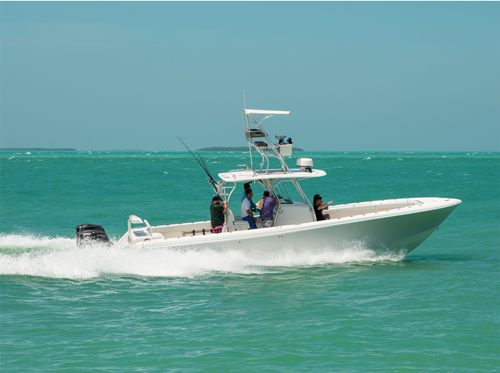 9:45 AM - 12:00 PM
Hitting the Clubs 101
Golf clubs – that is. Learn how to better manage your game in this private, on-course lesson with a PGA instructor.
► Designed for all skill levels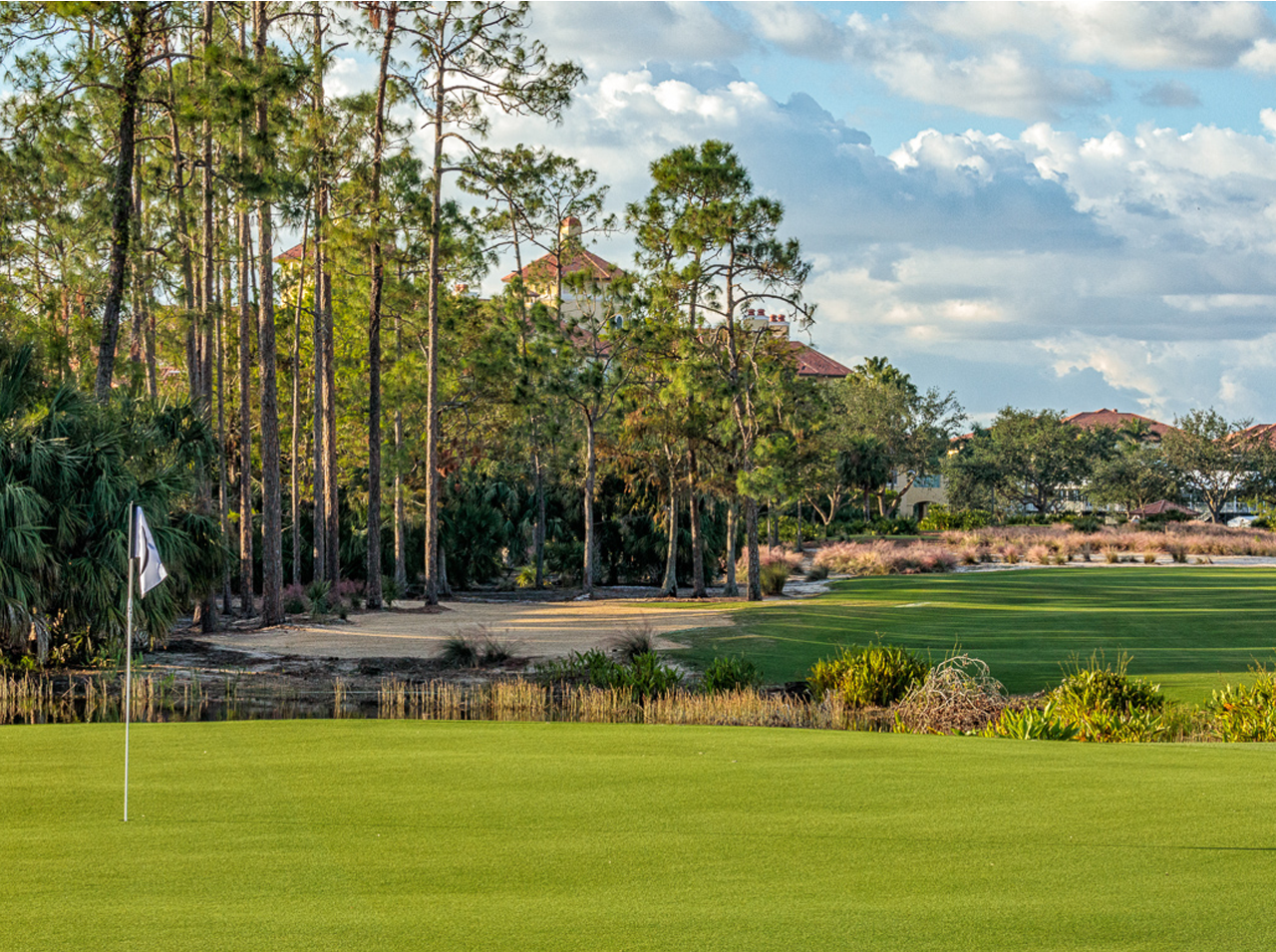 9:00 AM - 1:30 PM
Sunday at the Pool
Float along the lazy river, take a dip in the pool, zip down a water slide, or simply relax in a lounge chair in a special area designated only for Senior Living 100 attendees.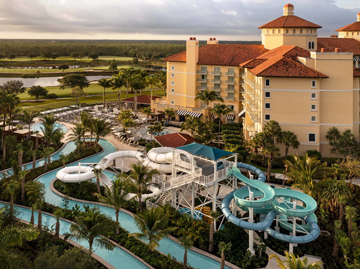 9:15 AM - 12:30 PM
NGALA Wildlife Preserve
This rare and interactive experience offers close-up encounters with some of the world's most incredible creatures, including Coulter the giraffe (pictured right), as professional animal handlers guide you through the wildlife preserve.
► Pronounced "N-yala"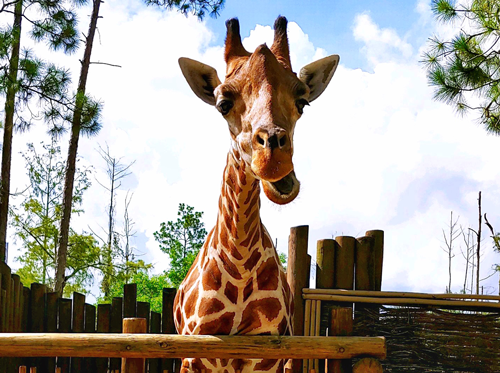 2:30 - 5:00 PM
Private Cabanas
Unwind in a private poolside cabana while soaking up the sun and scenic views.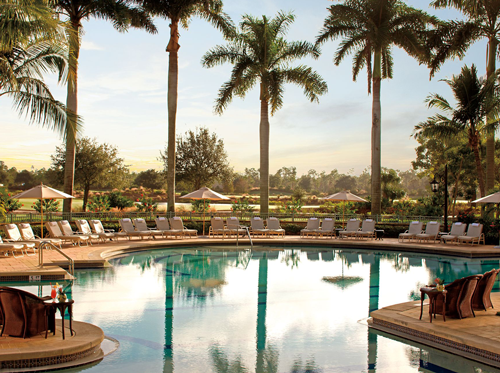 2:30 - 5:30 PM
Olde Naples Bicycle Tour
Pedal your way through the quaint avenues and beautiful neighborhoods of Olde Naples, whose enchanting scenery features unique architecture, tropical gardens, and a panoramic view of the Gulf of Mexico.
► Designed for all skill levels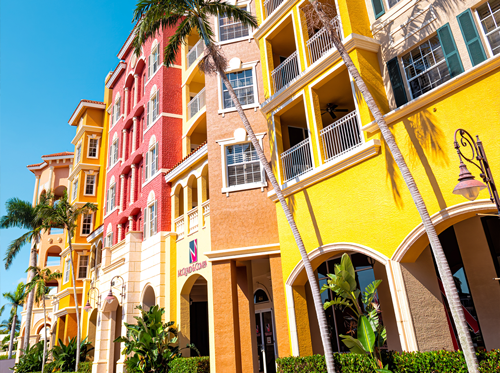 2:30 - 5:30 PM
Pick-Up Pickleball
A combination of tennis, badminton and ping pong, this quirky and fun sport is growing rapidly in popularity. You'll receive a brief lesson on how to play, and then break into groups to test out your skills.
► Designed for beginner and intermediate players
► Equipment is provided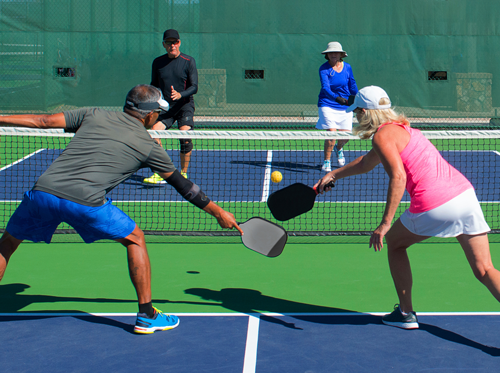 2:45 - 5:00 PM
Paella & Sangria Class
Sample delicious sangria while learning how to make paella from an expert chef.